Products:  Please call for pricing or bids.  (503)371-7907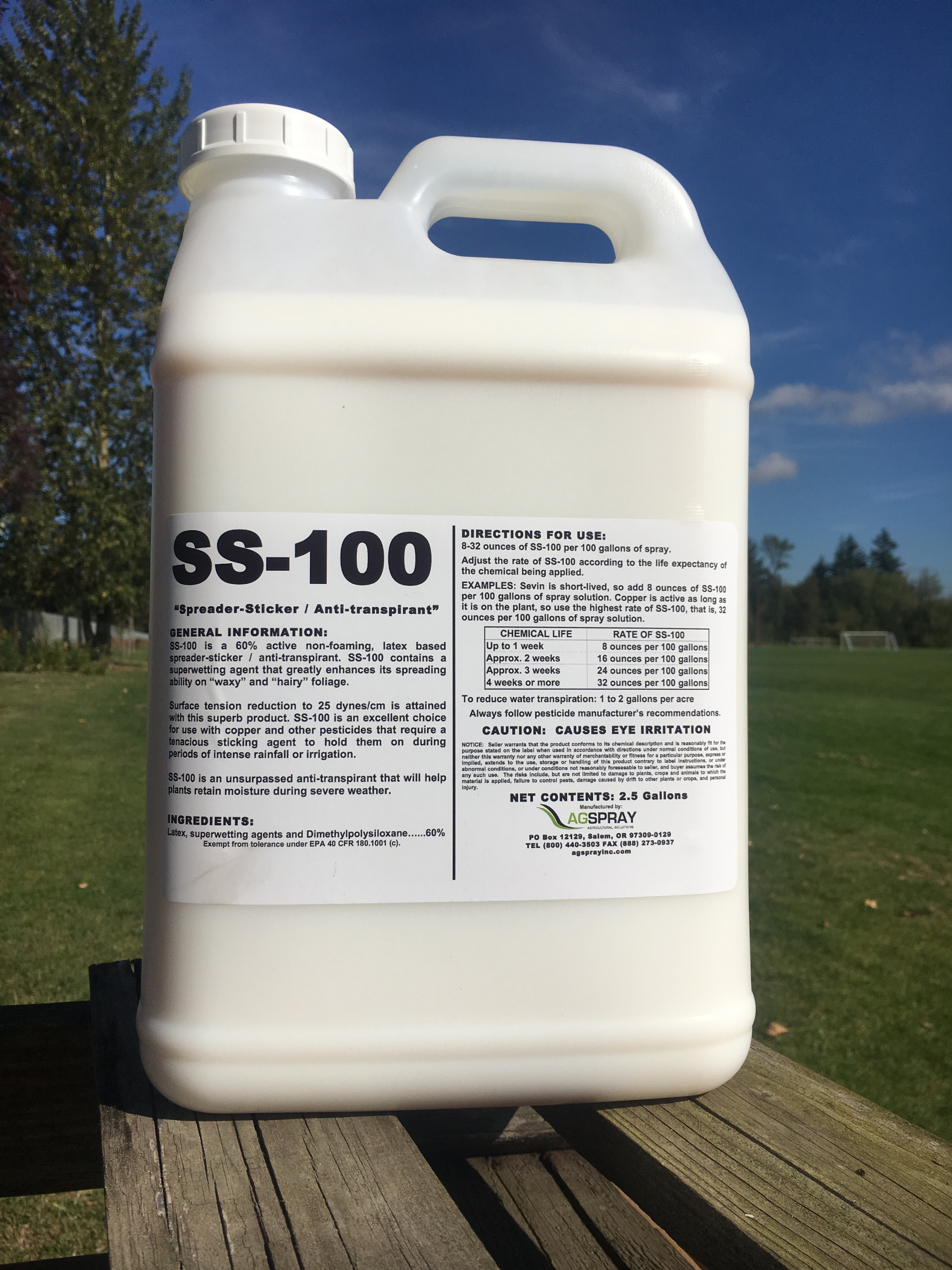 SS-100 is a Spreader/Sticker "Anti-Transparent and is 56% active, and non-foaming.
It is a latex based spreader-sticker. This is an excellent choice for use with copper and
other pesticides, that require a tenacious sticking agent. Also can be used as an anti-transparent.
Chemical life rate of SS-100:
Last up to 1 week at 8 ounces per 100 gallons
Last up to 2 weeks at 16 ounces per 100 gallons
Last up to 3 weeks at 24 ounces per 100 gallons
Last up to 4 weeks or more at 32 ounces per 100 gallons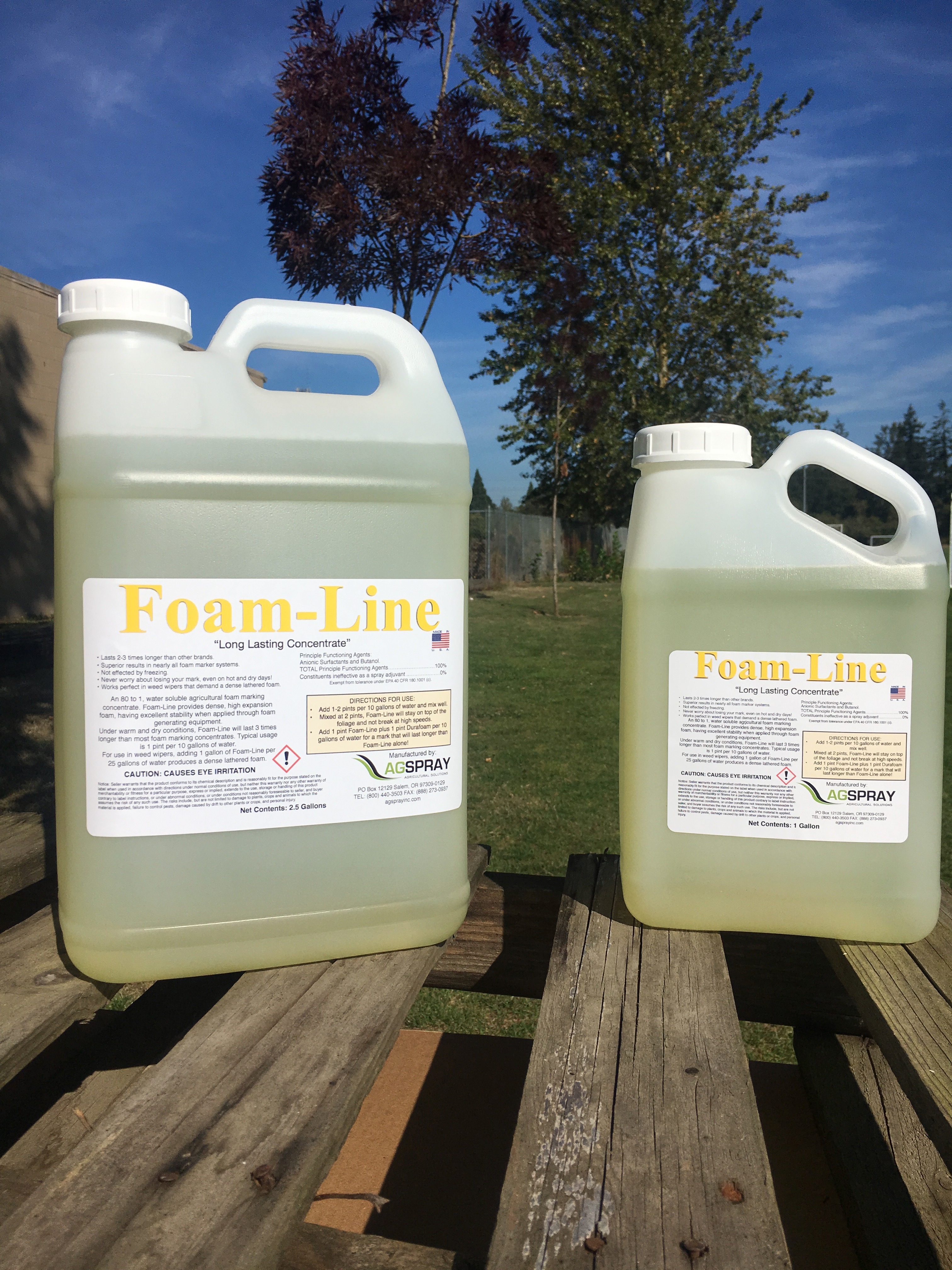 FOAMLINE is an 80 to 1, water soluble agricultural foam
marking concentrate. Foamline provides dense, high
expansion foam.
Typical usage rate: 2 quarts per 10 gallons of water.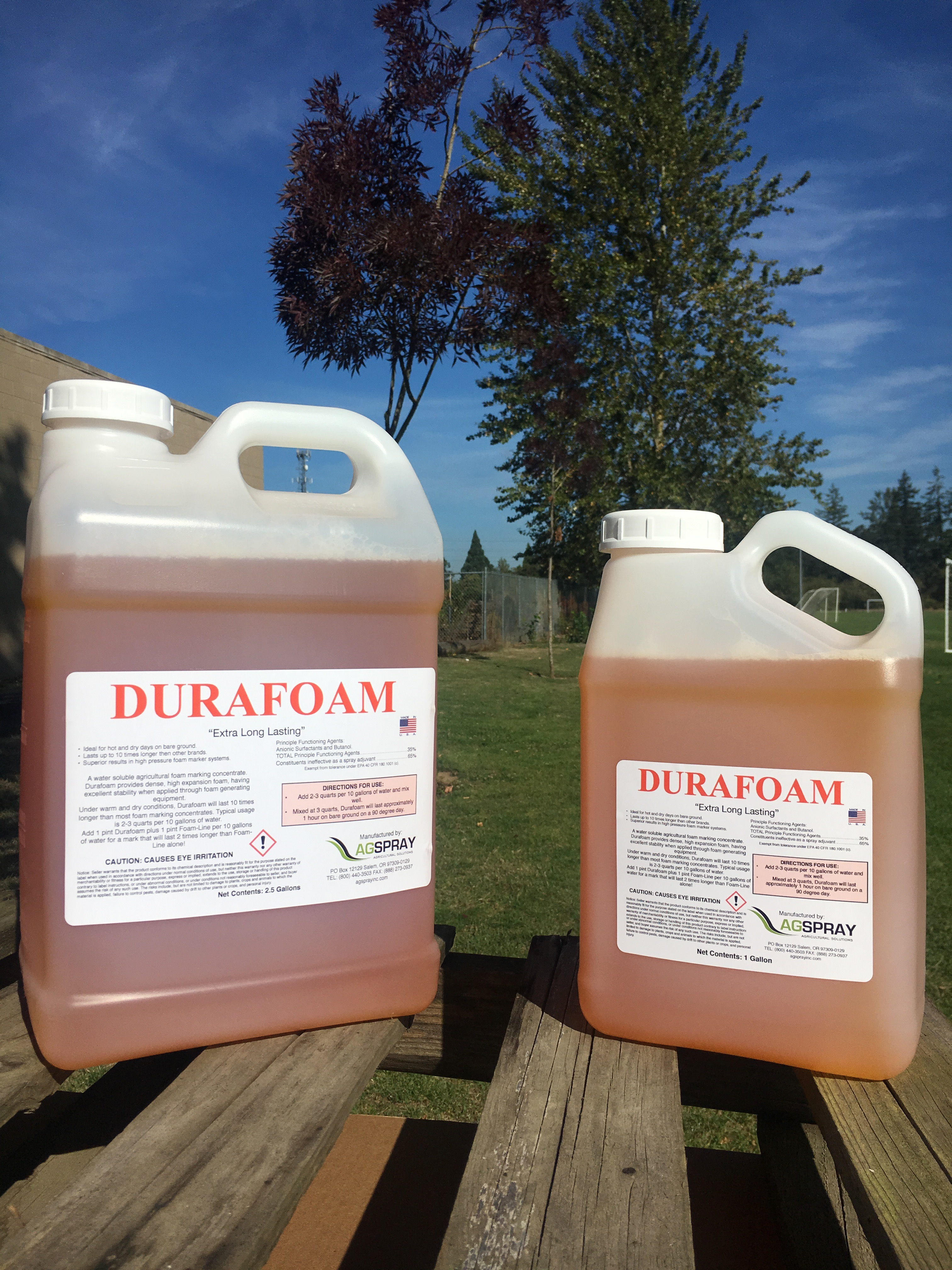 DURAFOAM is an extra long lasting foam.
It is ideal for hot and dry days on bare ground.
It lasts up to 10 times longer than other brands.
It is not affected by freezing. Superior results are
achieved when using a high pressure foam marking
system.
Directions for use: Add 2-3 quarts per 10 gallons of
water and mix well.
Mixed at 3 quarts, DURAFOAM will last approximately
1 hour on bare ground, on a 90 degree day.
Mixed at 1 pint DURAFOAM plus 1 pint FOAMLINE per
10 gallons of water for a mark that will last longer than
FOAMLINE alone.